Easter Sunday Funday
Published March 24, 2016
Easter typically revolves around eggs, and thank goodness this year you can still pay homage to tradition while staying plant-based. Check out our Easter Recipes below and impress your friends and loved ones!
VeganEgg Quiche Florentine – A classic. Cheesy, gooey, and you get some spinach, so it's healthy, right? Try this recipe to see VeganEgg work it's true magic.

Mini-Mushroom Rosemary Quiches – Savory and delicious, thanks to Marina & Acooba Scott for this one!

Ham, VeganEgg, and Cheese Puffs – Plant-based, savory and amazing. Your whole family will love this one and wont believe it's vegan! Thanks to Spork Foods for this recipe!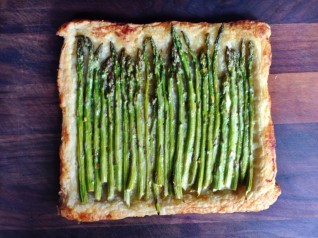 Asparagus Puff Pastry Tart – Bright and flavorful, this one is easy and fast to make. Recipe courtesy of Stephanie Goldfinger.

Vegan Lavender Mini-Cheesecakes – YUM, these little puppies just scream spring dessert! Delicate yet brimming with flavor and texture. Try to eat just one.

Coconut Macaroons – Another one from Marina and Acooba Scott. It's amazing what you can do with plant-based ingredients these days!